Monthly Archives:
October 2010
I haven't updated my website in a while; we were moving – again! For some odd reason the boxes just become more and more. I don't even remember that I have packed that many of them. Finally we moved into our new home so I can find some time to show you my latest work…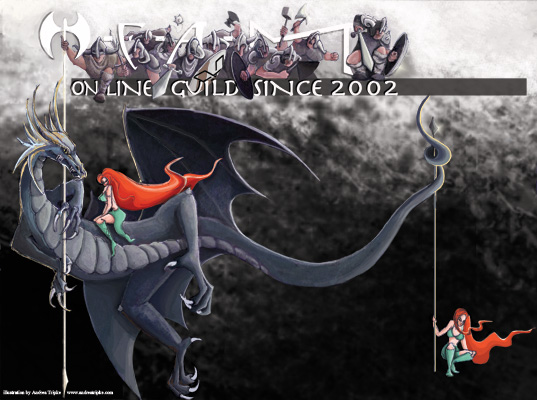 …a website design. So far, I haven't done a lot of digital art and therefore this was a challenge. I started out with a traditional illustration – just a rough layout, which I scanned in and then worked it out digitally. To make it look more rugged I left the original line work shine through the digital work.
sketches
The final sketch was based on all four sketches including the vikings, the amazon and the dragon.
My design is not yet included in the t-e-a-m website – I'll keep you informed…