About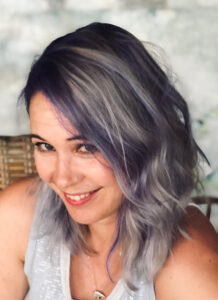 Andrea Tripke is a German born children's book writer and illustrator. In 2003, she moved to the United States and has lived in Michigan, California, Ohio, Alabama and Florida. Her adventurous lifestyle paved the path for a somewhat different career and opened her up to follow the lifelong dream of becoming a professional artist. Andrea got a degree in fine arts, majoring in illustration, from the Columbus College of Art and Design, and has been a longtime member of the Society of Children's Book Writers and Illustrators.
She made her debut as a picture book illustrator published by Ripple Grove Press ("A Girl named October"). Excited by working in the children's book industry and the thought of leaving a footprint behind through her books, she got hooked. She wanted to do more, and while working on a project, Andrea became inspired with the idea to write and illustrate her own stories.
Growing up ecologically aware, Andrea often but not always includes environmental problems in her otherwise fictional and mostly humorous picture book stories.
She lives with her husband, daughter and very stubborn Lhasa Apso Frankie in Melbourne, Florida. Andrea loves the sun and beaches, and might stay there forever…
…But then, you never know.