About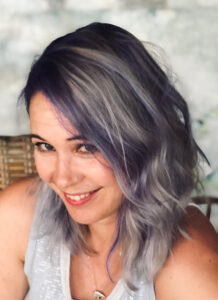 Andrea Tripke is a German born children's book writer/illustrator holding a degree in fine arts, major illustration, from the Columbus College of Art and Design. She has been a longtime member of the Society of Children's Book Writers and Illustrators.
Her illustrated debut picture book "A Girl named October"  published by Ripple Grove Press received a starred review. Excited by working in the children's book industry and the thought of leaving a footprint behind through her books, she got hooked. She wanted to do more and began writing her own fictional and mostly humorous picture books.
In 2022, Andrea was the featured artist in the SCBWI-Florida newsletter and won the SCBWI-Florida portfolio people's choice award. In 2023, she was awarded 3 rd place for Illustration in the Rising Kite awards.
She lives with her family in Melbourne, Florida.