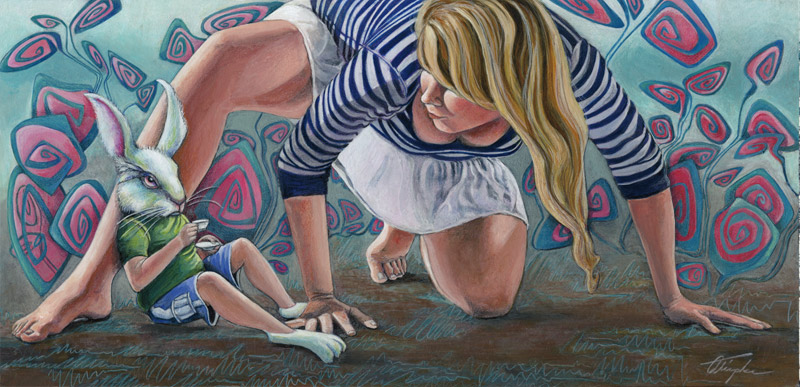 I was posing for this illustration as reference – 9 month pregnant. It was quiet a challenge to hold this pose until my husband was done taking the picture. Of course, I took out most of my belly 🙂 My husband posed for the rabbit as reference. He wasn't really happy holding a fragile china dish sipping tea…and than I would replace his head and feet anyhow!
These are my photo references. They were just quickly assembled in photoshop and definitely do not show my photoshop skills. The rabbit's head was just a place holder for the later  illustration.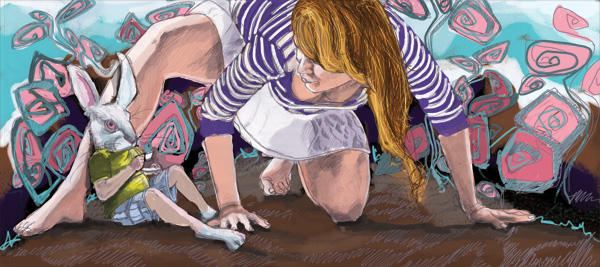 This is the digital value study I based the final illustration on.
The final was done in mixed media on illustration board.