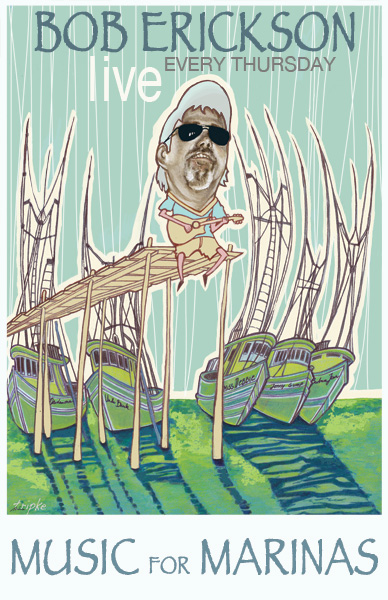 The poster was designed to be used for different gigs – therefore, I left the bottom part  ('Music for Marinas') simply white to give room for different announcements. If you are interested in Bob's performance schedule, please, check out his website @ www.bobericksonmusic.com
The illustration is done traditionally with prisamcolors and acrylics, and then worked out digitally.
Below are the photos (Billy Bob/ Fly Creek Marina) that I worked with.