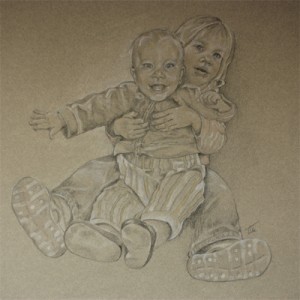 This is a drawing of Hannah and Tobias.
It is done in prismacolor on colored paper.Besides black and white, I added just a little bit of orange and red to warm it up.
I worked from a photo, in which the Dad was sitting behind them. Obviously  he wasn't welcomed to be part of the final drawing (LOL) and therefore I had to 'cut' him out.