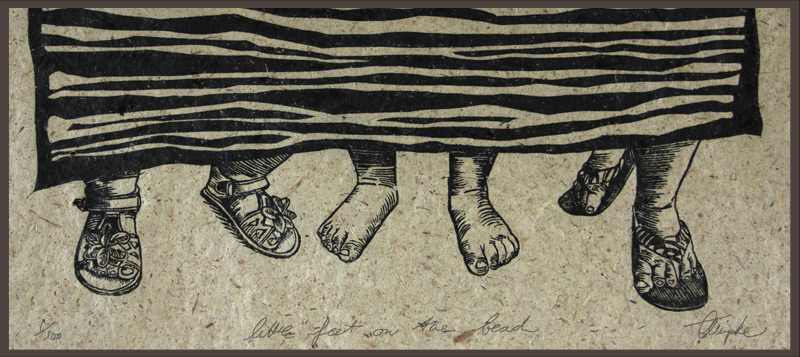 "little feet on the beach" is a limited edition 1/100 relief print (lino cut), size 10×23″ (just the printed area).
I printed it on sand colored paper that has a really coarse texture to it. This paper was the closest I could find that would remind me of real sand. But unfortunately it's the worst paper to print on too. After each print the inked image had to be worked on because lots of paper fibers got stuck to the lino plate and therefore would miss on the printed image. I went back while the print was still wet and worked the missing areas slowly and very precisely back in.
The image shows three pair of feet of a two year old – my daughter Lily Blu. The flip-flop pair is worn the wrong way but that's just how she likes it or rather how she puts them on.