My latest project was to design a map for the Navarre Beach region. I was told to create several icons to display highlights and attractions of that region. In the beginning it was unfamiliar for me to create everything from bird's eye view  but I became accustomed to it and then it was just fun to do.
NAVARRE BEACH MAP

NAVARRE BEACH LEGEND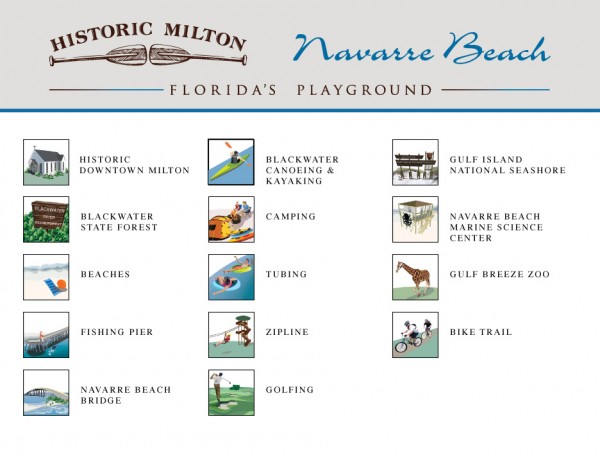 The map can be seen at http://www.floridasplayground.com/index.cfm/homepage.