A few personalized mini paintings I have done in the past: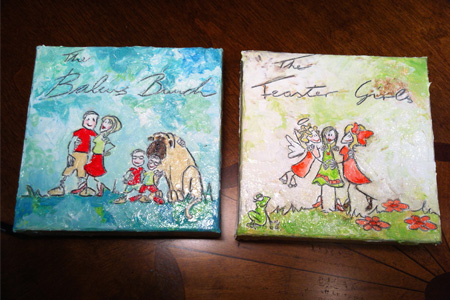 If you are interested in getting one, please feel free to contact me (andreatripke@gmail.com or 251-895-6783). I'll just need a few information such as favorite colors, name and subject, and I can start right away! Each painting is $ 40 + shipment.
Each painting comes with a protective glossy coat.