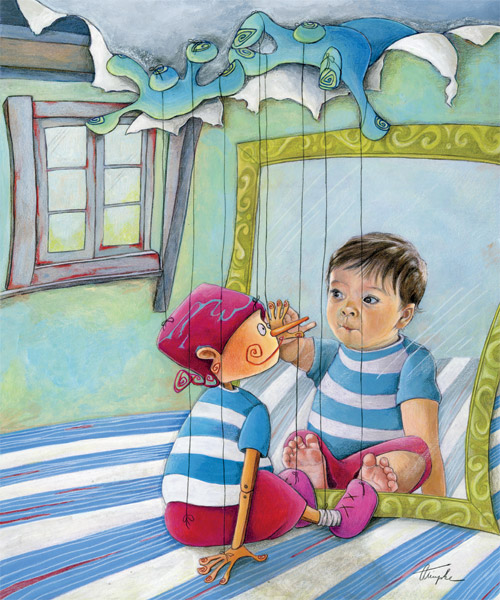 Pinocchio is my latest illustration in mixed media on illustration board.
The task was to have 'Kaleb' – the little boy – being part of a fairy tale. I thought he would be the perfect counterpart for Pinocchio. Because Pinocchio is still "just" a string puppet I have another string puppet play with him – only the hands are shown. I didn't want to include the face and/ or body of another figure because it's not really part of the fairy tale.
I was able to work from really nice photographs that were provided and Kaleb is just the cutest model I can imagine. It was a really fun project.